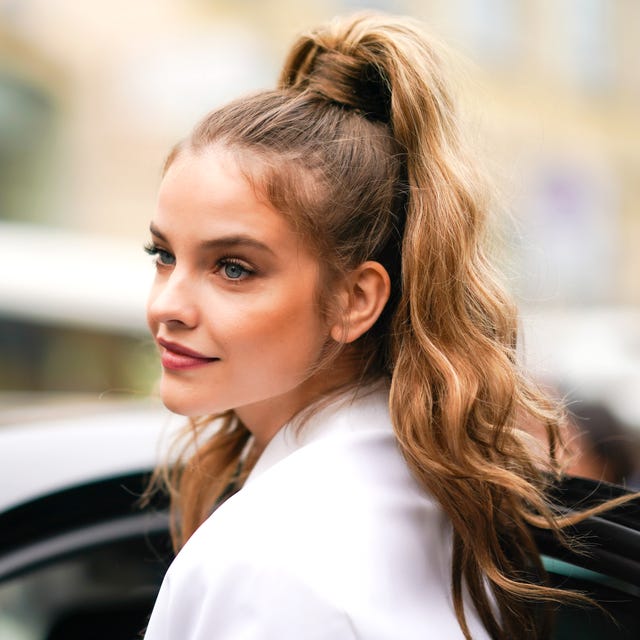 Edward BerthelotGetty Images
Cold temperature can be very harsh on our hair, but that doesn't mean we have to hide it under sleeves and scarves for the next four months. Lay your hair down – or pull it up – with styles that can withstand the elements, including high ponytails with a retro twist, protective look with endless styling options, pixie cuts and more. Inspo your favorite red carpet stars.
Advertisement – Read on below
High ponytail
Right now there are high ponytails. We traded the long pony Ariana Grande-esque for something more retro. The ponytails of Lizzo, Ciara and Sofia all come together on top of their heads, allowing the hair to fall into a dramatic twist reminiscent of the 60's.
Knotless braids
Knotless box braids eliminate the stress you would experience with traditional box braids by starting each braid with your natural hair before adding extensions. This style does not leave you with big roots, strained hair or sleepless nights. What's more, it's a versatile protective style that can be fitted with gems and gold strings and transformed into buns, high pony ropes and more.
Low ponytail
If you're not a big jam, simply keep it by gathering your hair at the back of your neck. Follow Marsai Martin and H.E.R by extending the hairstyle or by slipping back the hair and sealing the hair with a bow a la Chloe Sevigny.
Variations on the Bob
Summer is usually when people get scissors happy, but who said bobs can't work in winter? Opt for the subtle brown highlights of Selena or Julianne's scanty layers and waves for a summery atmosphere (even if the teens are hot), or go crazy like Charlie XCX through a neon display to your ends to give.
Pixie
The pixie is the ultimate go-to style. Shorter hair allows people really see your face, so daring makeup and statement jewelry will be your best friend this winter.
Advertisement – Read on below