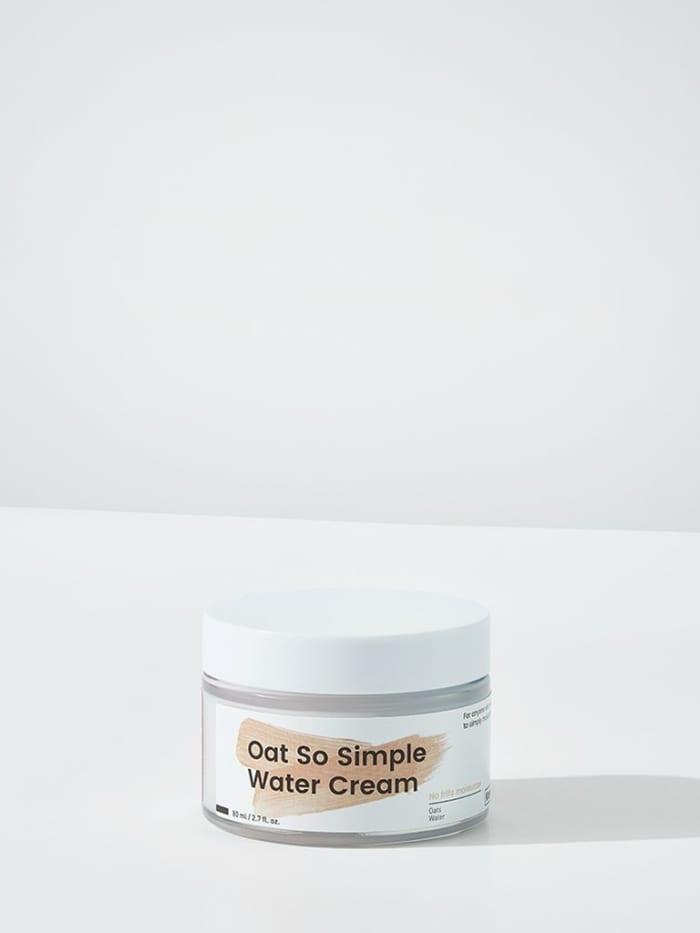 This time of year brings me some skin care frustration. With dry heat struggling indoors and harsh, cold winds outdoors, my face is usually left red, irritated and in need of moisture. That's why I'm glad that I recently received a jar of Kraat's Oat So Simple Water Cream – (a lightweight, no-frills face cream).
This product also appeared in our summary of the editors of Fashionista favorite beauty discoveries for November (Liza is also a big fan of it) and now I'm here to echo her thoughts and sing the praises again. The non-sticky, non-greasy formula is a one-step winter skin saver with a streamlined list of ingredients that contain squalane to moisturize and oat extract to soothe. Since I added it to my routine a few weeks ago, it helped keep my complexion smooth, hydrated, and even kept a little bit dewy through travel, cold weather and that aforementioned heat.
Krave Oat So Simple Water Cream, $ 28, is available here.
Browse the gallery below to see more of Steph's choices.
Please: Sometimes we use affiliate links on our site. This in no way affects our editorial decision-making.
Never miss the latest news on the fashion industry. Subscribe to the Fashionista daily newsletter.